In 2023 we will continue the journey with our climate-friendly bale wrap.
Together we have the opportunity to reduce the climate impact of silage bales by choosing products with recycled content!
Our Triowrap Loop contains at least >30% recycled material and has been used in field widely during the  2022 season with very good results. In 2023 we will be able to offer a wider loop range, primarily with the 25 µ products, but our more efficient Triowrap plus 21 µ and the TrioBaleCompressor mantle film are now also available with recycled material. The entire range is RecyClass certified, so you can be sure of what you are buying!
You can find out more about the recycling process here.
We will also expand the range of products available in sleeve packaging. In 2023, Triowrap plus 21µ and 19µ, which were previously in boxes, will be delivered with the efficient sleeve packaging instead. For an even more efficient handling, there is still the option of our Contractorwrap packaging, where the reels come without an individual packaging.
If you want to learn more about our unique, patented sleeve packaging, click here!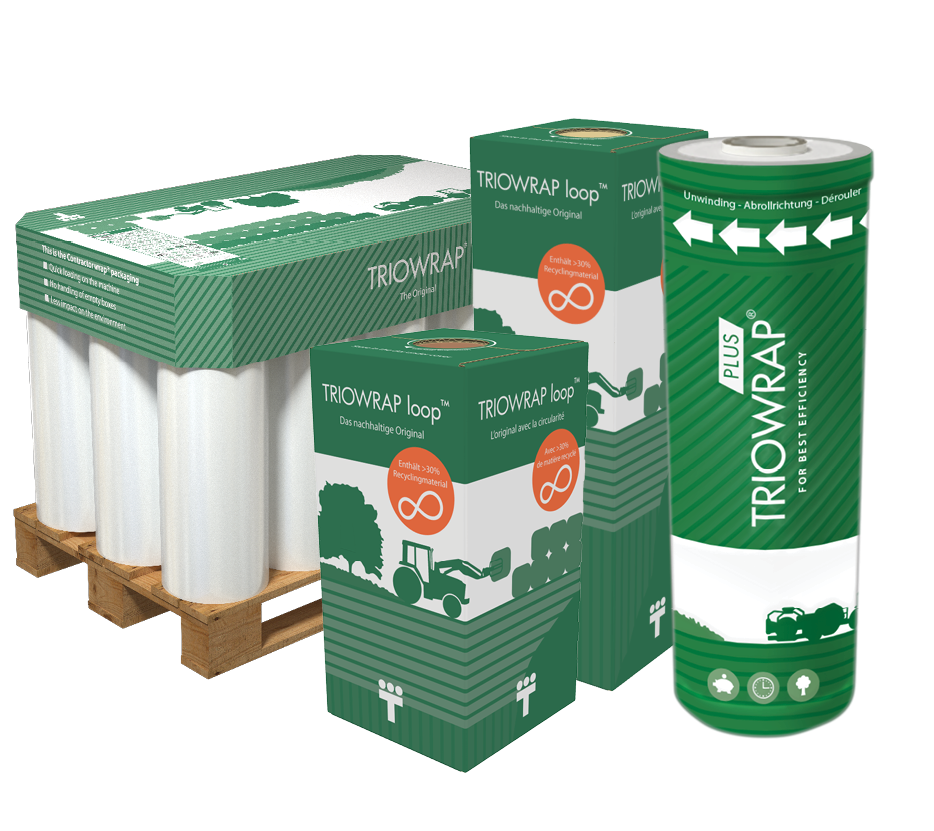 Contact your local dealer or contact us here!