Why collect bale wrap films after usage?
All our products are single material designed based on Polyethylene (PE) with 100% recyclability and should be recycled in fraction 4 after usage. Plastic is a valuable raw material and can be re-used over and over again, so it's only natural, that we make new film from used film.
If you want to learn more about how used bale wrap is recycled, take a look at our loop process.
Therefor, all our bale wrap and mantle films should be sorted according to local regulations or recommendations, which have been set up by the respective collecting systems or recycling systems.
Of course this also applies for boxes, sleeve plastic packaging and cores depending on type of material. Please check the pictogram on the packaging for the recycling fraction.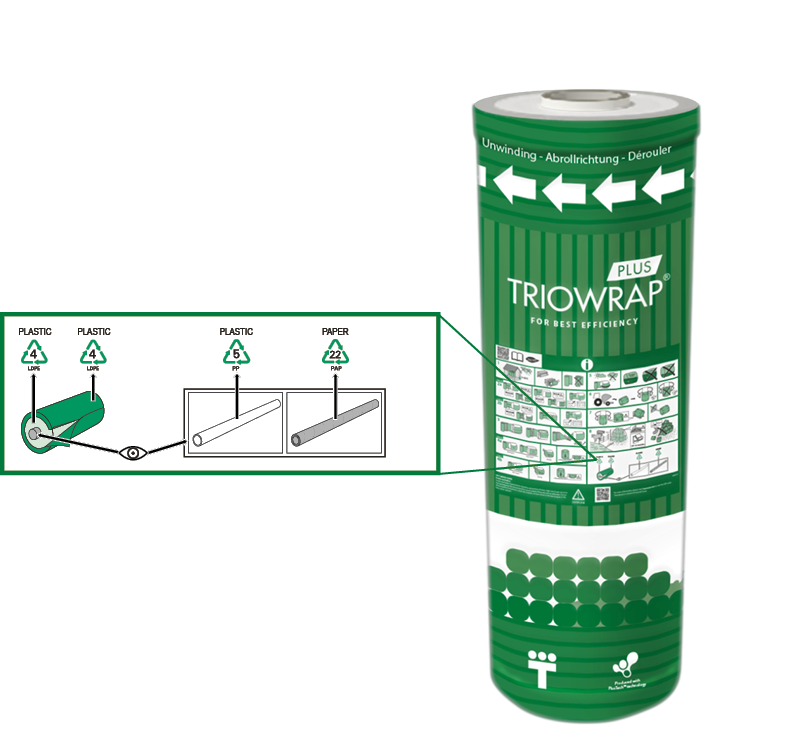 What are National Collecting Schemes (NCS)?
As agricultural plastic is supposed to be returned at the end of its life, it is essential that the return is made as easy as possible for the farmers and collecting systems are established in their regions.
That's why we support all initiatives for National Collecting Schemes or other collecting initiatives in markets were Triowrap products are sold. For instance, we have therefore been one of the founding members in a non-profit branch association that supports NCS initiatives in Europe, which is called APE Europe.
If you want to read more about the detailed work of APE Europe, click here.

Below you'll find a list of established collecting systems. If there is no NCS listed for your country, please reach out to your local dealer, as for several additional countries initiatives for establishing collecting systems and recycling systems have already been taken.